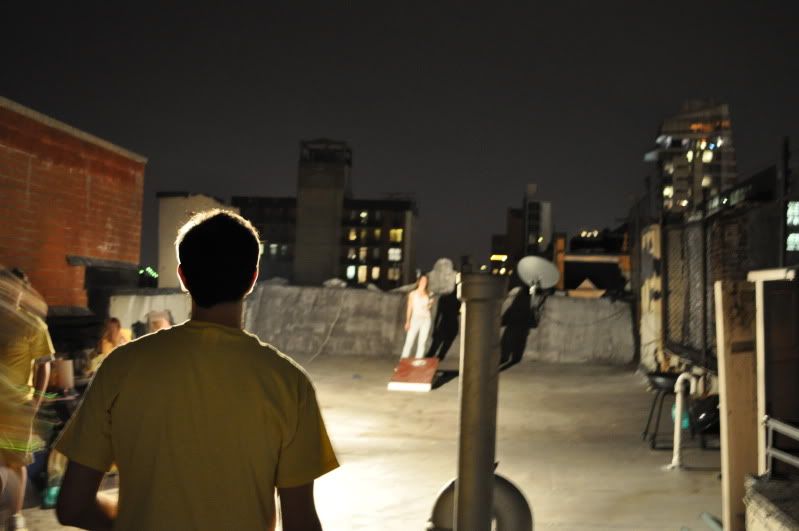 Recently C2D was privileged enough to be invited to cover a much talked about WNBBL event, highly veiled in secrecy - a uber underground
Baggo League that meets each Wednesday night
in the slums of Manhattan's East Village. As any self respecting sports journalist I was quickly summoned along with my photo equipment onto a rooftop on this brisk evening to document some of the prized and praised players in the country show off their techniques. I lurked in the shadows, behind the crowds (as is evident in the photos) listening in as the teams faced off.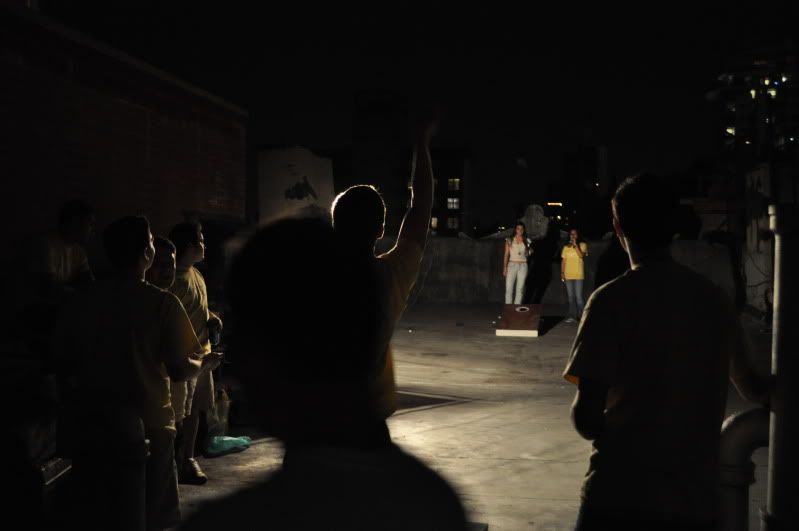 These photos struggle to do the event justice and I assure you there will be better ones in the future, but for now here are the standings, as it rests today - preparing for tomorrow nights showdown:
Glory - Holers: 2-0 (48/15)
Bank Balance: 2-0 (51/25)
Dime Baggo: 2-0 (40/20.5)
The Situation: 1-1 (32.5/28)
Long Ball Larrys: 1-1 (36/35)
Just Throw it in the Bag(o): 1-1 (19/28)
Big Sacks: 1-1 (26/36)
The Great Cornholios: 0-2 (16/27)
Double Bagged: 0-2 (20/43)
2 Girls 1 Hole: 0-2 (17/48)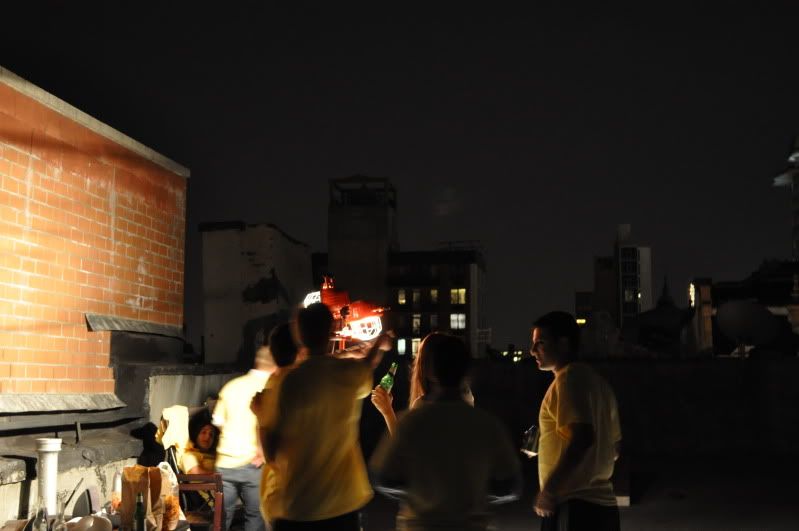 Big shout to Glory Holer's and Just Throw it in the Bag(o)'s - two of the teams who are proud holders of the Create2Destroy flow sponsorship. C2D - first blog to sponsor Baggo players? We thinks so.