Over the weekend there was a block party on N3rd St in Williamsburg, Brooklyn and since my favorite beer garden happens to be on the same block I didn't have to think twice about making an appearance. It also so happened that
Horse Cycles
was doing a little open house event and a demo at their shop - same time same block. I'm not a religious man, but Judis must have aligned all the stars for me that morning, so off I went. I've never seen a frame welded together, so needless to say I was pretty excited. The flyer suggested BYOB as if it knew how I roll.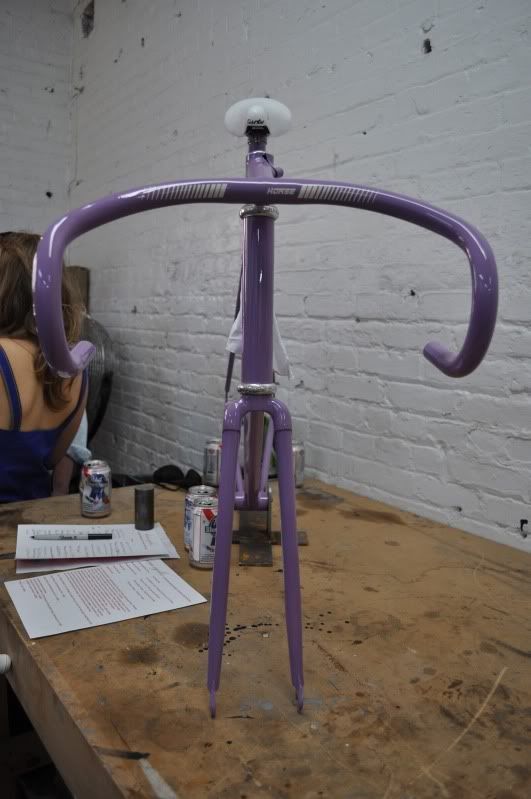 Check out the custom seatpost detail. Clean and smart.

The color was pretty ridiculous in person, welds so beautiful. Every frame, carefully hand built from steel, to your exact size.

Serious business. This guy was paying CLOSE attention.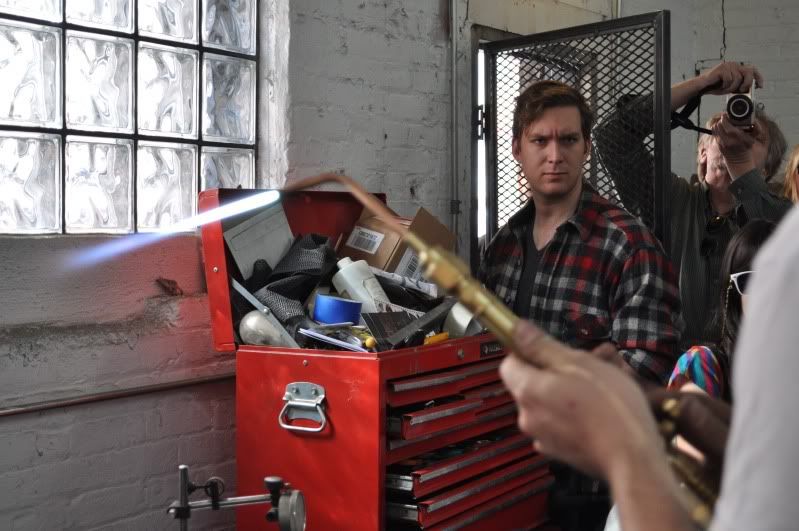 Laser cut dropouts.

Mad lugs, yo. Thomas doesn't make his own, or at least not yet.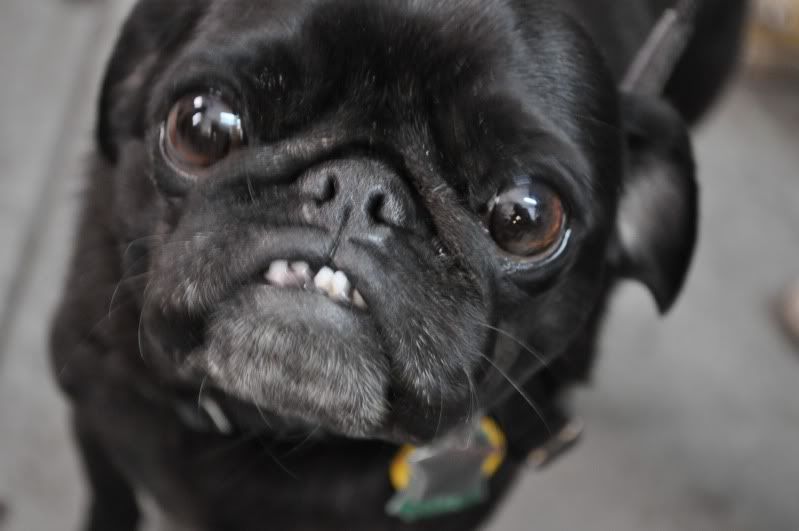 It was really nice to be close to the action and to feel the heat.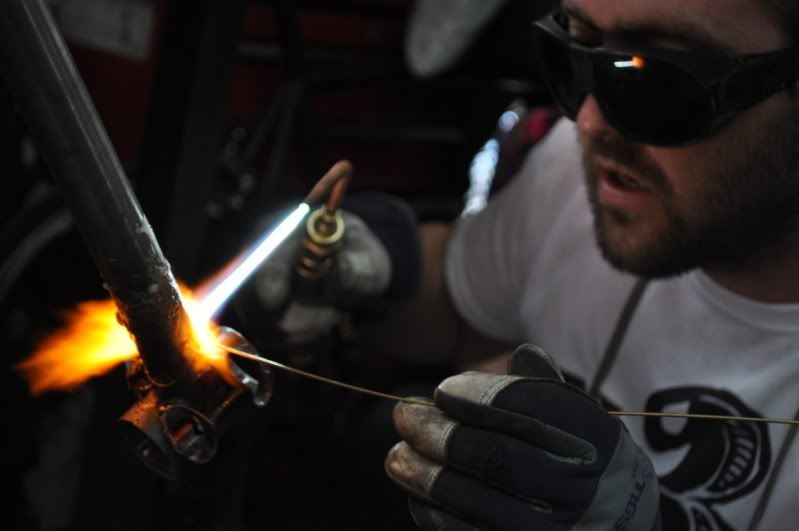 The man himself, with one of his babies.

80 N3rd St, Brooklyn NY 11211 is where you'll find
Horse Cycles
, he said to stop by any time, just bring beer.