Over the weekend C2D visited a bookstore where
BikeSnobNYC
was talking about the book he wrote, cycling, Wednesday weed and just other random things. There was also a interesting, if not awkward slideshow involved, to stay on top of the technological edge. As to most readers of his blog, in person BikeSnob appeared unexpectedly different. I sort of presumed he was someone older, crankier and nerdier.
I'm still not 100% sure how I feel about him not being anonymous anymore, let alone me meeting him, exchanging a few words with the man, and having him sign a copy of my book and a pair of
Knog Love/Hate gloves
that I won by having a cycling related tattoo. Ain't that handy dandy. Fingerless, ugly as sin gloves will shortly be for sale through the major networks - certain to bring in the big bucks on the strength of BSNYC scribble. More on that later.
The crowd was dense. I used my press credential to hold down a seat up front.
I was shocked to see that the Snob had some ink on him, a few tats here and there.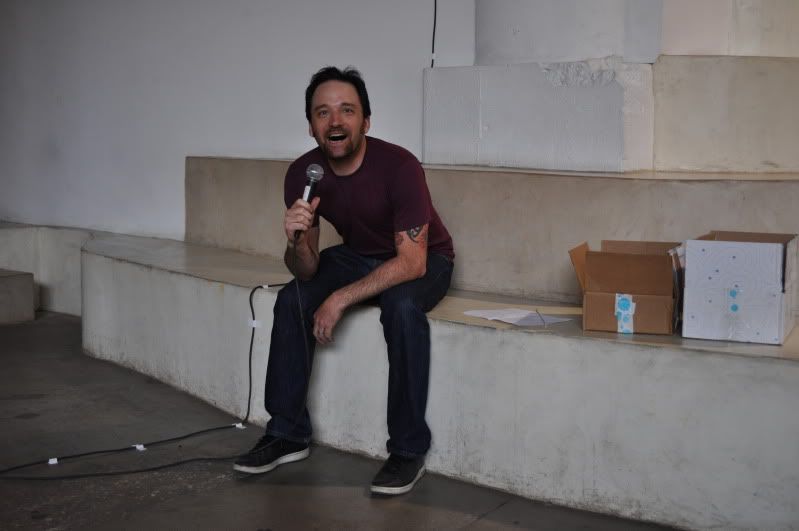 With his extensive BMX background, I'm surprised that BSNYC isn't out there grinding ledges and jumping doubles. I'm guessing self-preservation kicked in as maturity reared its ugly head.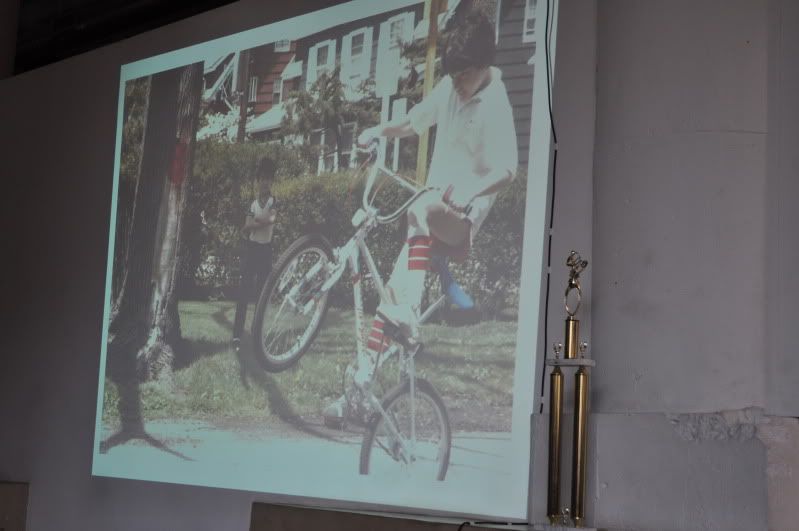 The $150 Mangoose Fixed Gear bike made an appearance, as well as the Ironic Intern complete with a nonplussing look. That had to be staged.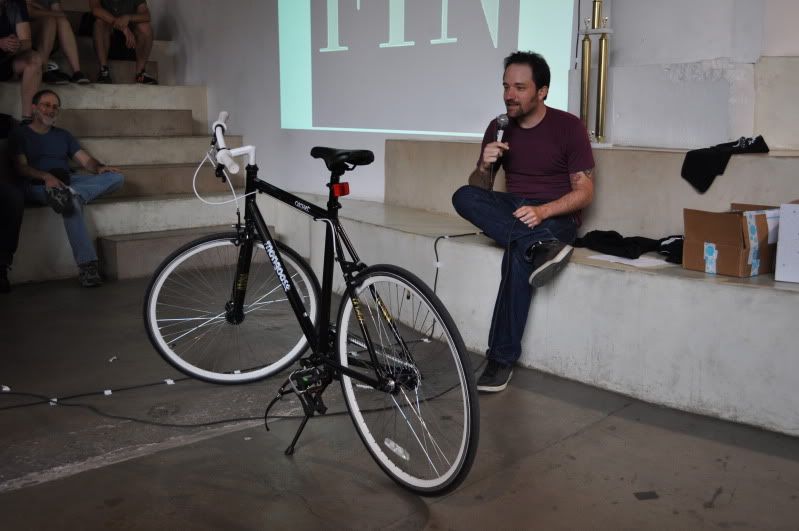 At times I wondered if BSNYC was indeed on some Wednesday Weed at the presentation. If you don't know what that means, either go read
BikeSnobNYC
for a few months or don't worry about it.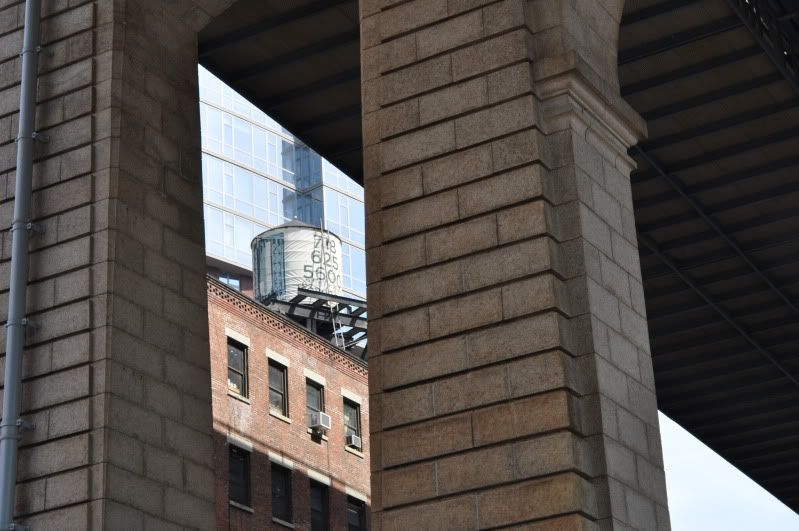 Oh, and the book is great by the way, fun and entertaining, purchase it. Reading first few dozen pages made me realize once again that biking is an activity I enjoy greatly and deeply, it's something I'm proud of. So in that sense the book is a success.
Overall, I must admit it will be a little different reading his blog going forward. But that happens everytime one puts pictures/visuals to words - and it's always a plus when they more or less fit each other, just like in this case.